Build a Home. Build the Kingdom.
The Pennington Family
In 2016, Chris and Megan Pennington followed God's call to leave friends and family and take a position at Fellowship Bible Church, a small body of believers in northern Utah. Since assuming the role of Assistant Pastor, Chris has become an indispensable part of the gospel work, not only at FBC, but in Utah and beyond.
The list of Chris's contributions to the work in Utah is too long to exhaust here. Among many other things, Chris serves FBC faithfully as a dedicated student and teacher of the Word, a talented musician, and the resident computer expert. In addition, Chris's work to develop resources for the Sego Lily Foundation has allowed the gospel to spread far beyond our small community in Utah.
Chris, Megan, and their three children, Ella, Nora, and Jude, have been content in the short-term rental the Lord has provided thus far; however, as their family grows, and as the housing market becomes increasingly unstable, we feel it is time we take steps as a church to provide long-term housing for these faithful servants.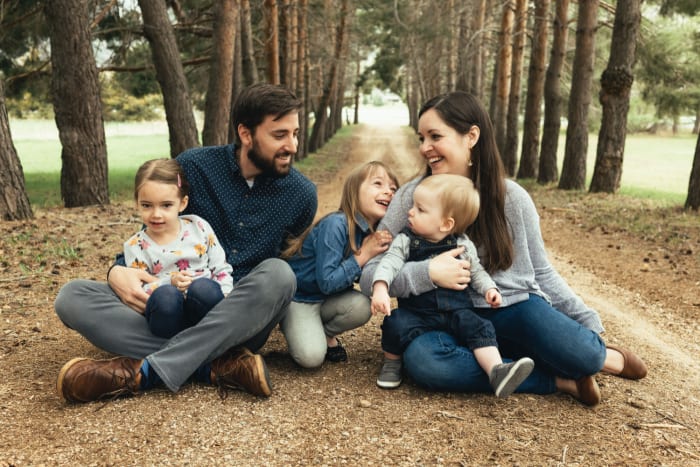 Home sales on average exceed
$720
Price per square-foot in non-luxury homes is
$279
Buildable lots average
$235,000
Building Codes limit the number of buildable lots, further driving the cost.
Why a Parsonage?
Chris and Megan Pennington have dedicated their lives to bringing the gospel to us and to Utah. We are deeply humbled by their sacrifice and are committed to providing permanent housing. The primary challenge facing us is the fast-rising real-estate market.
$720,000 — Average single-family home sale
$235,000 — Average price per buildable lot
$279 — Average price per square-foot of non-luxury homes
Because housing prices like these are unreasonable for a church of our size, we believe the Lord has led us to build a parsonage for the Penningtons on our existing property. This plan provides permanent housing for the Penningtons at a fraction of the cost and paves the way for gospel ministry for generations to come.
We sincerely believe that an investment now in the Pennington's home is an investment in the future of God's Kingdom.Would you prayerfully consider partnering with us as we step out in faith?
* Figures as of November, 2021. Estimates provided by local, licensed realtors for the zip code of 84310. Local development laws limit the amount of buildable acreage, thus driving up the cost.
Parsonage Project Details
Learn more about our plans and follow along with regular updates.
Partner with us!
As a thank you for your generosity, we will happily send you the following gift for every donation of $100, $500, or $1000.
$100
A "Build the Kingdom" shirt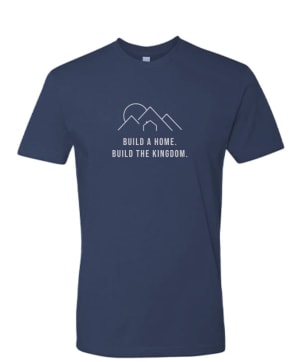 $500
A complimentary copy of Discovering God Together and two "Build the Kingdom" t-shirts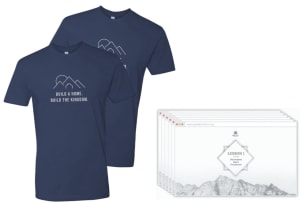 $1000
One 20×30 canvas print, a complimentary copy of Discovering God Together, and two "Build the Kingdom" t-shirts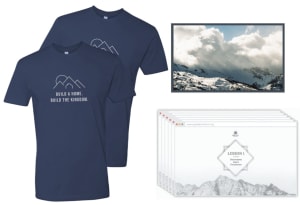 Will you join us?
Would you prayefully consider partnering with us as we raise funds for the Penningtons?
You can also donate via check. Write the check out to "Fellowship Bible Church," add "Parsonage" in the memo line, and send the check to:
Fellowship Bible Church
P.O. Box 312
Eden, UT 84310
*To recieve email updates about the parsonage, please include an email address with your check.